ON MARCH 30 AND 31, 2015, THE KIRKPATRICK FOUNDATION HOSTED THE FIRST ANIMAL CONFERENCE OF IDEAS, IMPACT, AND INSPIRATION AT THE SKIRVIN-HILTON HOTEL. (PLEASE CLICK ON THE IMAGE BELOW TO VIEW THE OPENING VIDEO FOR THE ANIMAL CONFERENCE 2015.)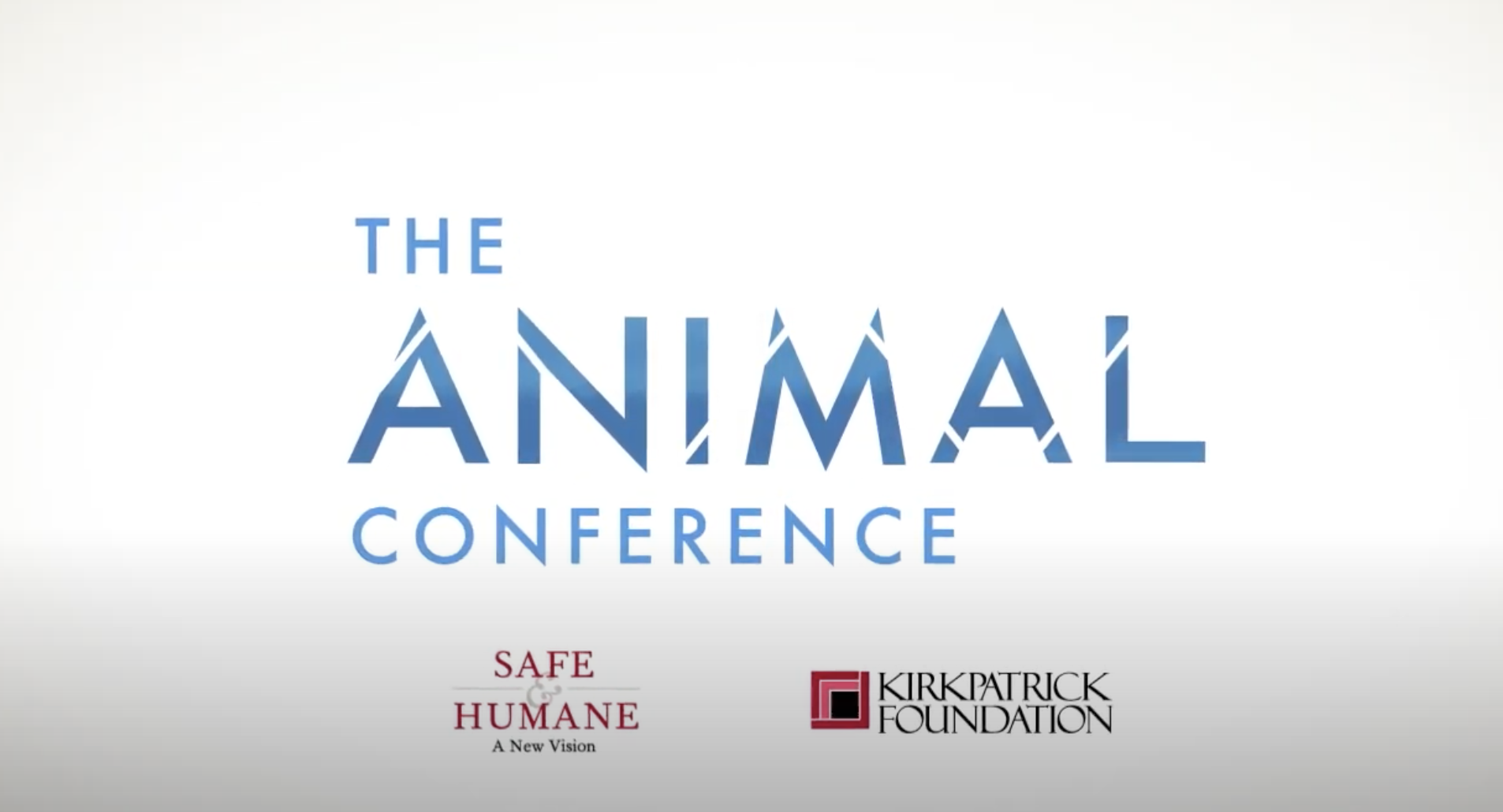 The vision behind this triennial conference is to bring together individuals to learn, discuss, and connect on current animal wellbeing topics in Oklahoma and throughout the world. In March 2015, from the pre-conference tour to our final keynote speaker, downtown Oklahoma City was alive with animal-loving participants, alongside several dogs and cats and a few chickens. Based on attendee feedback, the conference was deemed a success.
The pre-conference tour at Mindy's Memory Primate Sanctuary and a stunning, Sunday evening pictorial talk from Joel Sartore, National Geographic photographer, began the conference in an informative and inspirational direction. Over the next two days, 343 registered attendees from sixteen states heard from New York Times journalists, members of the Oklahoma legislature, CEOs of national animal non-profits, expert animal ethologists, and many others.
Throughout the conference sessions, attendees visited animal-wellbeing booths and could even adopt a cat or two from Bella SPCA. Oklahoma City's first-ever cat cafe took place on the first floor of the Skirvin-Hilton Hotel. At our closing plenary, we honored the service dogs from Tinker Air Force Base, Oklahoma County Sheriff's Department, a New Leash on Life therapy dog program, City of Oklahoma City Fire Department's Search and Rescue K-9 program, and the Oklahoma City Police Department. ANIMAL 2015 closed in much the way it started: with inspiring keynote talk from Tim Hetzner, CEO of the Lutheran Church Charities' K-9 Comfort Dog Ministry.
Speakers
THE ANIMAL CONFERENCE HOSTS SPEAKERS FROM ACROSS OKLAHOMA AND THE UNITED STATES