ON OCTOBER 22 AND 23, 2018, THE KIRKPATRICK FOUNDATION HOSTED THE FIRST ANIMAL CONFERENCE OF IDEAS, IMPACT, AND INSPIRATION AT THE SKIRVIN-HILTON HOTEL. (PLEASE CLICK ON THE IMAGE BELOW TO VIEW THE OPENING VIDEO FOR THE ANIMAL CONFERENCE 2018.)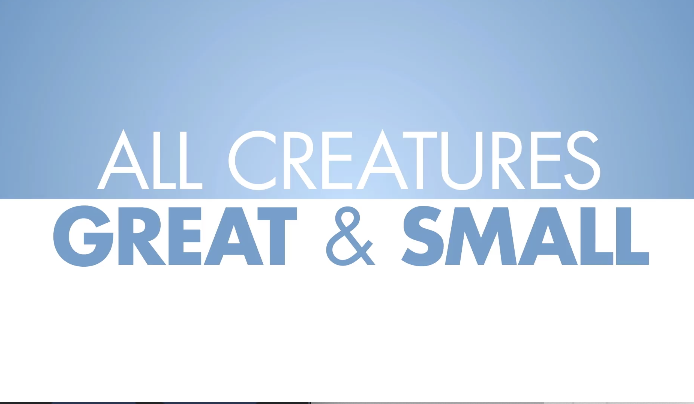 Framed by the dictum "Think Global, Act Local," the ANIMAL Conference 2018 brought together the brightest minds in philanthropy, research, and animal wellbeing to encourage active compassion and advocacy in the lives of conference attendees. It included global and local presenters such as Tim Flach, a London photographer known worldwide for his ability to capture animal behavior and characteristics in his work; Ryan Tate, co-founder and president of Veterans Empowered to Protect African Wildlife (VETPAW); and Steven Charleston, elder of the Choctaw Nation and a retired Episcopal bishop.
The 2018 conference opened with a collaborative musical presentation, Flight of the Elephant, at a reception at the Oklahoma City Zoo on October 21. Flight of the Elephant was a production performed by the UCO Wind Symphony with score by Scott McAllister; illustrations by Jime A. Wimmer, Adam Coe, and Semin Park; and story by Sam Ladwig and Amy Johnson.
"The conference brings together professionals from all over the world, with different backgrounds and perspectives, but with the common goal of bettering the wellbeing of animals, not only in their communities, but around the globe," said Jessica Rock, director of Legal Advocacy & Law Enforcement of Atlanta Humane Society's Animal Cruelty Unit. "I was inspired by all of the amazing people I met and their drive to speak for those who cannot speak for themselves."
Presentations at the Skirvin Hilton Hotel in Oklahoma City included discussions concerning conservation efforts to end the pollinator crisis in the region, resources available to pet owners who struggle with homelessness in Oklahoma City, and best practices for animal shelter rescues, among other topics. On day two of the conference, Becky Switzer was awarded the second Kirkpatrick Foundation Honor for Animal Wellbeing for her work founding and supporting the Ground Zero Emergency Training Center. Additional 2018 Kirkpatrick Honor recipients included Cynthia Armstrong, Lee Fairchild, Dr. John Otto, and Brent Thackerson.
Speakers
THE ANIMAL CONFERENCE HOSTS SPEAKERS FROM ACROSS OKLAHOMA AND THE UNITED STATES